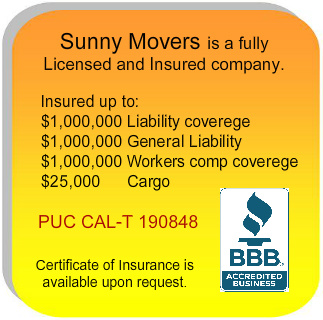 Need a little assistance in the kitchen? No problem – our Household movers and packers have you covered. Don't lug heavy boxes to your home, call us and we will bring the supplies and do all the hard work so that your move is easy!
Our dedicated packing team always uses the most secure and effective packing methods, no matter how big or small the move. All of our Sunny Movers specialists are hand-picked for their gentle touch and attention to detail, so that even your most fragile possessions are in good hands.
***Rates for Packing***
Packing crew rates are the same as for our moving crews. Moving supplies are sold separately. When we pack your belongings, you pay only for the materials you use.